"Putting Your
Best Foot Forward"
"Putting Your
Best Foot Forward"
S
        AMPLE CAREER PACKAGE FOR A
TERRITORY MANAGER TURNED REALTOR
Janet started her career as a Territory Manager working for a multimillion-dollar sales and marketing brokerage firm, at which time we did her resume. When she switched careers to a Licensed Real Estate Salesperson, we created her Web Portfolio, Personal Brand Bio, and a number of advertising pieces. Since Evelyn Salvador designed and wrote business branding pieces prior to becoming a Personal Branding Pioneer and resume writer, creating her logo, fliers, and ads was also helpful to this client.
Janet Murphy, Realtor
"Evelyn Salvador created my resume, personal brand bio, and web portfolio, as well as my logo, ads, and fliers to include my competitive edge and value proposition. As a result, I've gotten numerous calls and sold more houses than ever before. She did a great job!"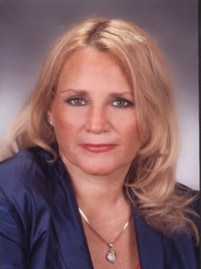 SAMPLE COMPLETED CAREER PACKAGE
Resume – page 1
Web Portfolio
Resume – page 2
Personal Brand Biography
Logo Comps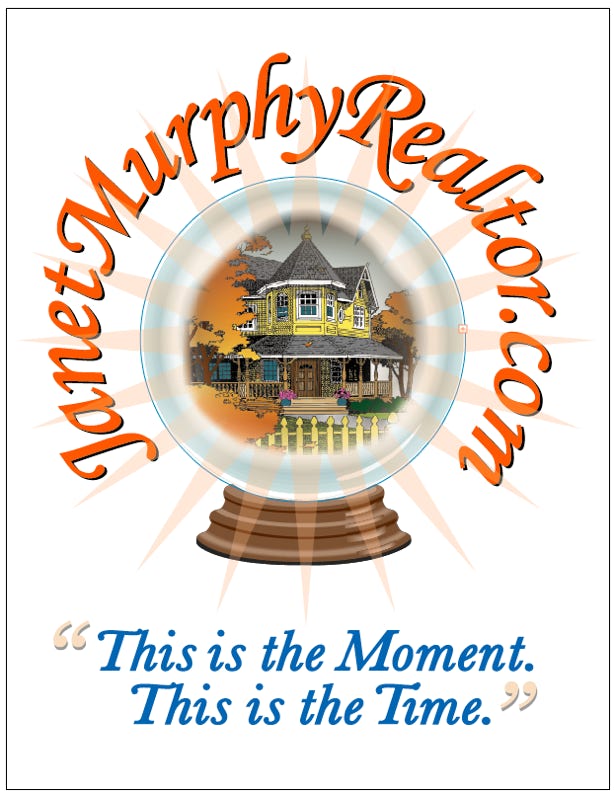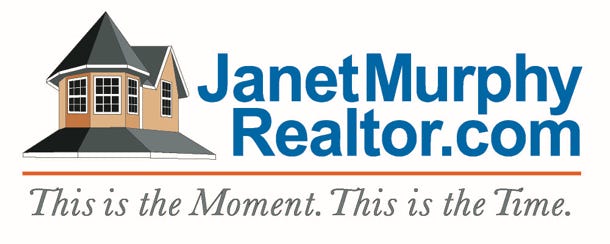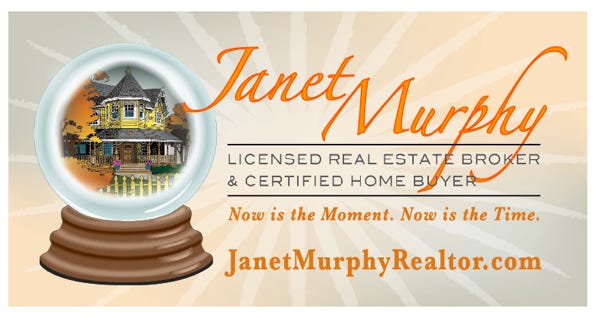 Ads that ran in Newsday,
Long Island's Newspaper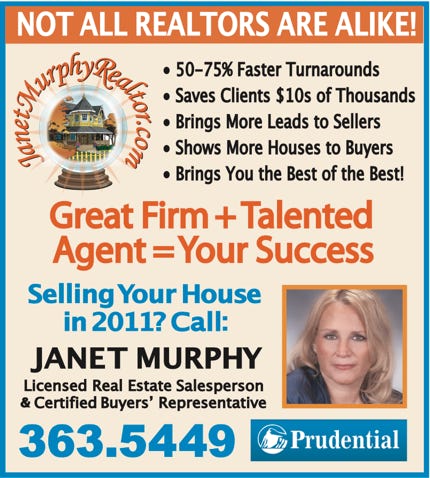 Fliers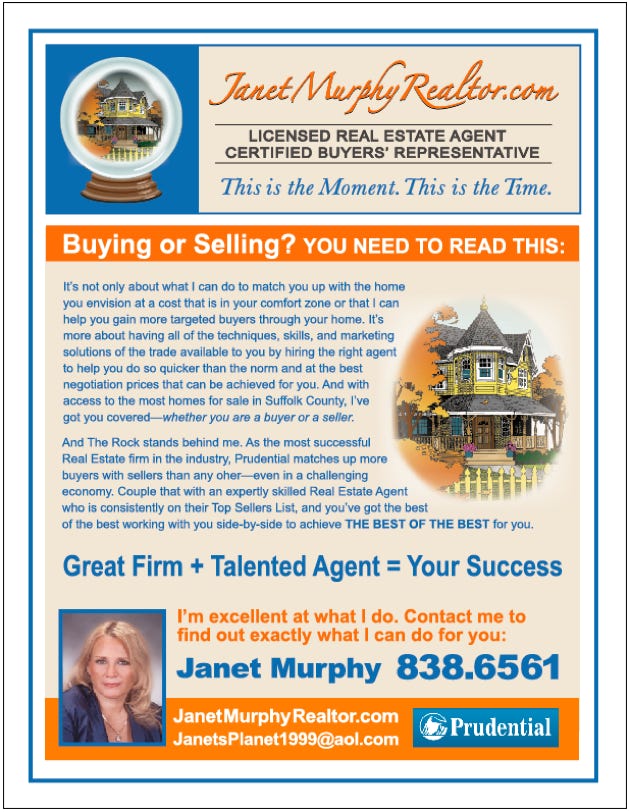 Here's to 
Hearing the Words
!"You're Hired"
READY TO ORDER?
© Creative Image Builders. All rights reserved.
CALL:
631-698-7777
FAX: